Print & Cut
Full Colour
Contour Cut
Our Print and Cut printed garments have gone vigorous testing and if care instructions are followed will last years. This method involves eco solvent inks being printed onto a textile media which is then heat pressed directly onto the garment. This digital method is good for multo colour and small runs.
Digital Printed Media can be pressed onto most garments except some Nylons and any fabric that will melt under heat. Some polyesters may scorch if your own garment is used but we can recommend and offer our own range of products to print.
As Vinyl is weeded from plotted sheets, complicated designs may be difficult to process so this method of print may not be suitable for all designs
Our range of products can be found here.

Any graphics provided for this process must be in Vector Format.
From £0.99
Vibrant
Express option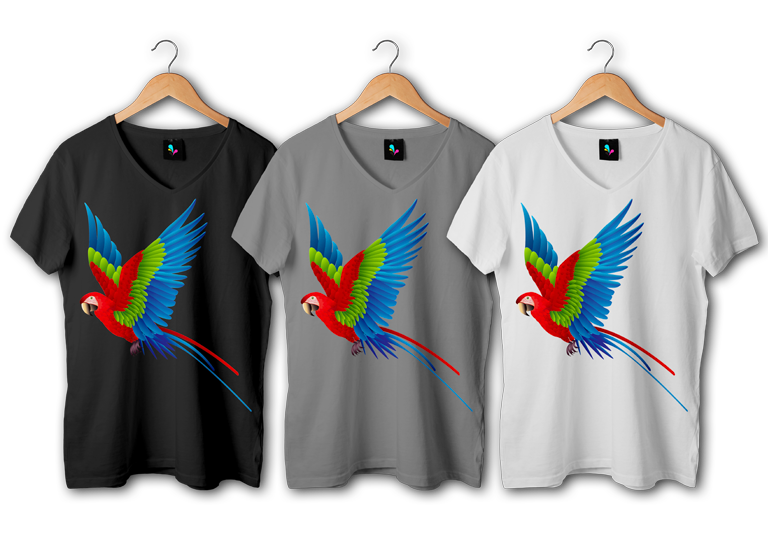 SG540
Eco Solvent Printer
Our 54" machine wide eco solvent print and cut machine lends itself to short and medium runs of stickers to be printed and contour cut to any shape ready for use immediately. A high quality print and cut from one machine.